Remote Control Applications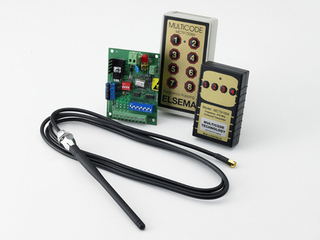 Elsema's full range of RF products matched to custom control circuits to suit your needs.




www.elsema.com

Remote Control products we have developed for clients include:
Gate and door openers, actuators, sheep handling systems,
horticultural control systems, louvre controllers, baler wrapping
remotes, truck hoist remotes, clay trap firing, range finding etc.
We even built one remote system that starts up a stationary pump's motor, checks to see the plugs are firing, and confirms it at the handheld remote! Bring us your tricky job..