Company Profile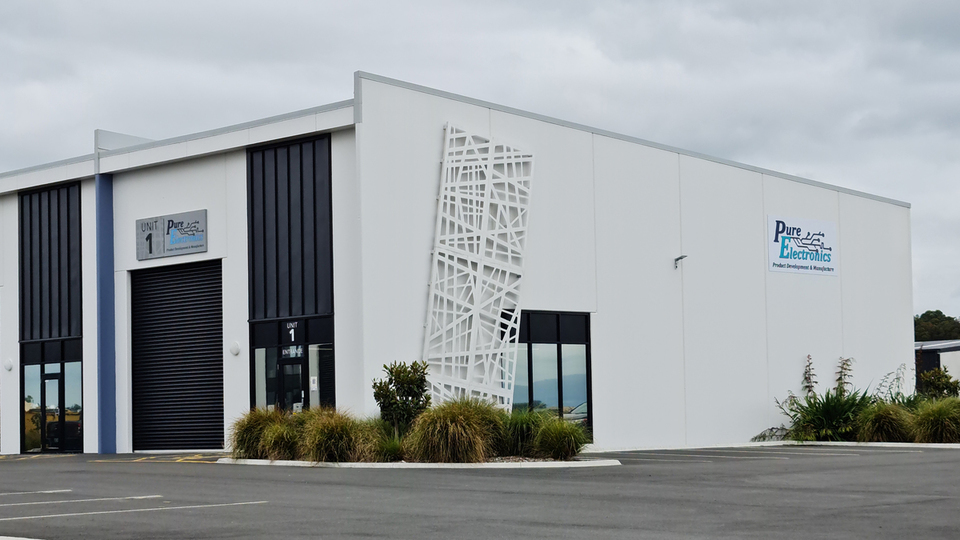 Pure Electronics is an Electronic Product Development business with the expertise to transform your bright ideas into a manufacturing reality.
We were originally part of Novel Ways Ltd, which has been in the electronics game since 1995. In 2018 Graham Lynch decided to concentrate on his agricultural products and sell off the electronic product development and manufacturing part of the business. Brad Davison and Steven Wharepapa, the two senior engineers from Novel Ways at the time, jumped at the opportunity to take over this side of things and formed Pure Electronics Ltd.
In March 2021 we moved to our new premisis in the Central Precinct of Hamilton Airport's Titanium Park. This is right next to main airport terminal.
We offer a professional approach to meeting our client's needs. With a current staff made up of skilled engineers and technicians plus assembly personnel, and other associates on contract. Confidentiality is assured.
Feel free to browse around the rest of our web site and look at some of the projects that we have been involved with, and services that we can offer.
Brad Davison & Steven Wharepapa